Why the copied DVD cannot be played on DVD player but on PC only
About DVDSmith
Top Recommended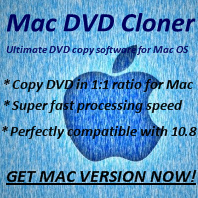 Q: Why the copied DVD cannot be played on my DVD player but on my PC only?
A: The reason is mainly resulted from that the DVD is not burned completely with all titles. Try to change "Burn Engine" to a different option and copy the DVD again, the problem could be resolved.

Another method you could try is that copying DVD on hard drive as DVD Folder, then use a free burner named ImgBurn
If this problem persists, it may caused by the original DVD has more advanced DVD copy protections.
Please contact us via support@dvdsmith.com for more advice by indicating below information:
1) What is the DVD, is it a DVD9 or DVD5?
2) Is the original DVD played on PC and DVD Player without problems?
3) Please explain your operation step by step for our reference.
4) Any errors during the burning process?
© 2005-2017 DVDSmith Inc., All Rights Reserved.