Pavtube Blu-ray Copy , make perfect copies of Blu-ray movies
What People Say
"User-friendly, simple and straightforward, I can make a perfect copy when I use it first time."
-Jessi Thomson
Reward By Expert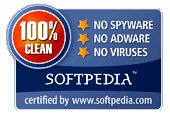 Recommendation



Pavtube Blu-ray Copy is top-ranked and easy-to-use Blu-ray utility to make complete copies of DVD and Blu-ray movies. It allows you to protect your favotite blu-ray movies against damage caused by scratches or frequent use. You can burn Blu-ray and DVD movies directly to Blu-ray discs and DVDs, copy them and save as folder or ISO image file for you movie collection easily with Pavtube Blu-ray Copy.
Make perfect 1:1 copies of Blu-ray and DVD movies
Support disc to disc, disc to folder, and disc to ISO backup to meet your multiple needs
Copy Blu-ray and DVD movies with flawless quality
User-Friendly Interface
Features

Back up Blu-ray DVD to your hard drive and Blu-ray disc
Copy Blu-ray movie directly to BD-R/RE or to hard disk drive with absolutely the same quality. You may save the whole contents as folder or ISO image file for burning at anytime you wish.

1:1 copy without any quality loss
The best DVD copy software offers completely 1:1 bit-to-bit copy without any quality loss. All contents in the source disc will be copied to target disc.

Multiple media discs are supported
Burn Blu-ray movies to any blank Blu-ray disc (BD-R 25, BD-RE 25, BD-R 50, BD-RE 50) and DVDs to any DVD disc (DVD-R, DVD+R, DVD-R DL, DVD+R DL, DVD-RW, DVD+RW, DVD-RW DL, etc).
Delivery
Keycode
File Size
7,916,580 Bytes
Version
1.0.1.26
Platform
Windows 2000/XP/2003/Vista/Windows 7
Supported Input Formats
Disc & Files
Blu-ray disc, Blu-ray folder, DVD, DVD folder, DVD ISO file
Supported Output Formats
Disc & Files
Blu-ray disc, Blu-ray folder, Blu-ray ISO file, ISO file, DVD folder
System Requirements
OS
Windows 2000/XP/2003/Vista/Windows 7
CPU
500MHz Intel or 500MHz AMD CPU
Free Hard Disk
512MB or above
DVD
DVD-ROM
Click the thumbnail to view larger image
1. How to use Pavtube Blu-ray Copy ?
Step 1. Get prepared for copying.
Install Pavtube Blu-ray Copy, and launch the application. Essential items: source disc (it can be Blu-ray disc of any type), target disc (it must be writable blank Blu-ray disc of enough capacity), BD burner. BD-ROM is an optional addition, as you will not be asked for a disc change during copying with it.
Step 2. Work out Options
Temporary Work space is required for burning discs. By default, Pavtube Blu-ray copy will create a temporary folder named Bluraycopy_temp under the disk with maximum free space as Work Space and delete the folder after copy completed.
Step 3. Complete copy settings with three clicks
Have your source Blu-ray disc inserted in BD writer/ ROM, then click the " Source" drop-down list, select the drive, and click "OK" to load the movie. If your source disc is in an external Blu-ray recorder, make sure the recorder is on and hooked up to your PC.
Click "Target" bar and select the writer from drop-down list. The capacity of target disc should be more than or at least equal with the source disc. A popup window will remind you to change a target disc in case that the disc inserted has not enough space to save source files.
When everything is ready, click the "Start" button to start copying Blu-ray and DVD movie to target disc or location. Wait till the copying process ends up and you will get a flawless copy of source Blu-ray disc. As mentioned above, copying Blu-ray disc is quite time-consuming, please be patient.
Note: When you copy Blu-ray movie simply with the BD writer, the program will remind you to replace the source disc with target disc when complete copying the source to temporary folder (50% completed). Do not quit once the progress bar shows 50% has completed, since this will hurt both your target disc and BD writer.
© 2005-2013 DVDSmith Inc., All Rights Reserved.