About DVDSmith
Top Recommended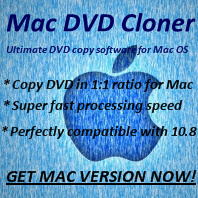 Q: Do I need to register again after upgrade to new version?
A: The latest version is always available to be downloaded from our website. Please download the free trial version of your program from DVDSmith downloading page and install it to the same directory as previous version without running the old version, in this case, you don't need to register again.
You will be asked to register with your code if the installation directory is changed.
Lost your registration code? Please try to find it out from your email( the one you used to order the program) inbox by searching the program name or contact us via support [at] dvdsmith.com (replace [at] as @ before sending message) for help, please indicate the email address that you used to order the program at that time.
Copyright © 2005-2022 DVDSmith Inc., All Rights Reserved.