About DVDSmith
Top Recommended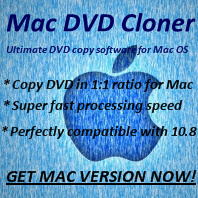 Q: How to burn Video TS folder to blank DVD with Any DVD Cloner Platinum?
A: The program can be used to burn DVD folder(namely video TS folder) to blank DVD. Please try to click "Source", and choose the Source as "DVD Folder". Then you can load your Video TS folder in. After that, you can insert a black DVD disk into DVD burner and choose your Target as blank DVD and click " Start" to burn.

Copyright © 2005-2022 DVDSmith Inc., All Rights Reserved.