About DVDSmith
Top Recommended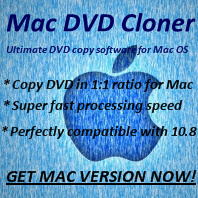 Q: How to compress the DVD movie to an ISO image file?
A:
1. Insert DVD and load DVD in Any DVD Cloner Platinum
2. Choose "ISO Image File" as "Target" and you will be asked to choose a folder in popup window.



3. Start to copy and you find the ISO Image File in "Target" easily.
Easy to understand how to copy DVD on hard drive as ISO Image File by watching video tutorial
Copyright © 2005-2022 DVDSmith Inc., All Rights Reserved.