About DVDSmith
Top Recommended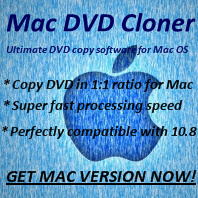 Q: What is the limitation of the evaluation version?
A: The limitation of free trial version will only allow you to copy 3 DVDs and rip one chapter from any title of a DVD.
All limitations will be broken if you purchase the code to register the program, the code is valid forever. Go to DVDSmith Online Store to check all DVDSmith programs.
Copyright © 2005-2022 DVDSmith Inc., All Rights Reserved.