About DVDSmith
Top Recommended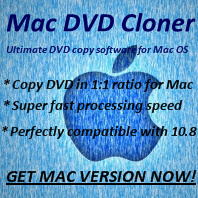 Q: What is blu-ray disc?
A: Blu-ray Disc (BD) is an optical disc storage medium designed to supersede the DVD format. The plastic disc is 120 mm in diameter and 1.2 mm thick, the same size as DVDs and CDs. Blu-ray Discs contain 25 GB per layer, with dual layer discs (50 GB) being the norm for feature-length video discs. Triple layer discs (100 GB) and quadruple layers (128 GB) are available for BD-XL re-writer drives.
The major application of Blu-ray Discs is as a medium for video material such as feature films. Besides the hardware specifications, Blu-ray Disc is associated with a set of multimedia formats. Generally these formats allow for the video and audio to be stored with greater definition than on DVD.
The first Blu-ray Disc prototypes were unveiled in October 2000, and the first prototype player was released in April 2003 in Japan. Afterwards, it continued to be developed until its official release in June 2006.
The name Blu-ray Disc refers to the blue laser used to read the disc, which allows information to be stored at a greater density than is possible with the longer-wavelength red laser used for DVDs.
Copyright © 2005-2022 DVDSmith Inc., All Rights Reserved.