About DVDSmith
Top Recommended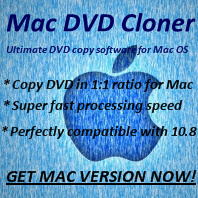 Q: Update to the latest version, Any DVD Cloner Platinum freezes. I have tried uninstalling and reinstalling already. Works without problems till version 1.1.4. Why and how to resolve?
A: Please uninstall the old version completely: uninstall via Control Panel, and remember go to Hard Drive C -->"Documents and Settings"-->"Administrator" or the current user you use-->"My Documents"-->"Any DVD Cloner Platinum" folder, delete it. Then download the latest version from the website and install it on your PC.
Copyright © 2005-2022 DVDSmith Inc., All Rights Reserved.