About DVDSmith
Top Recommended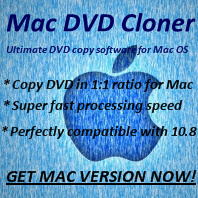 Q: How long do I have the program after purchase?
A:The program can be used for lifetime for any registered users after purchase. And we will always provide assistance if you have any questions. We will also provide free update from time to time. Your suggestions to the program are highly appreciated. That helps us to make the program better and develope in a good way.
After you order online for the code to register the program, you will receive an email including the registration name and registration code within 24 hours. Please do the registration with the code and you will make the program as a registered one. Please read this to know what to do if you do not receive the email in time.
Copyright © 2005-2022 DVDSmith Inc., All Rights Reserved.