All Products
About DVDSmith
Expert Recommend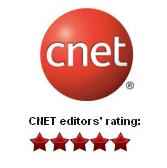 Any DVD Cloner Platinum 1.2.5 is released on December 11, 2013
San Francisco, December 11, 2013 - DVDSmith, a professional DVD Decrypter, today releases Any DVD Cloner Platinum 1.2.5, a new version of Any DVD Cloner Platinum. Available today, the new version delivers highly accurate decryption and outstanding performance.
The main innovation is that now the components allows users to rip DVD to the video files that are perfectly displayed on newly released devices such as iPad Mini with Retina display, iPad Air, iPhone 5S, iPhone 5C, Samsung Galaxy S4 etc.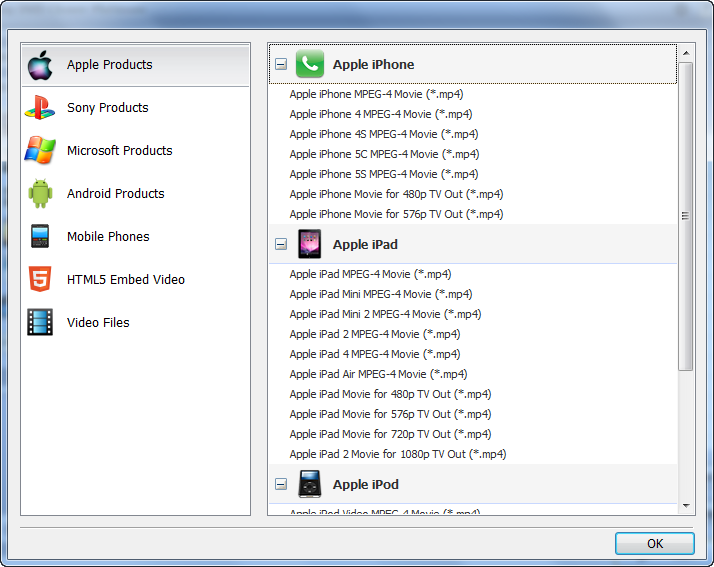 People backup DVDs for various reasons. One reason known to all is that sometimes they prefer to watching DVD movies on portable devices instead of on a computer or via DVD player. Another reason is that some do not want to make any scratch on the new discs so they choose to backup the DVDs and play the copies in order to keep the original discs in the best conditions. However, DRM protection prevents people from copying the DVDs directly. To backup DVDs, a professional DVD decrypter and DVD copy program becomes necessary.
With advanced decryption technology and varified output profile, Any DVD Cloner Platinum gets improved to deeply detect and decrypt DVD movies, enhanced to make an exactly same copy and convert DVD to video files for playback on latest phones or tablets.
"We provide frequent and lifetime free upgrades for Any DVD Cloner Platinum so that it is able to decrypt the latest movie DVDs and convert DVDs for the latest devices", says Michael, the CEO of DVDSmith Inc.
About Any DVD Cloner Platinum
Any DVD Cloner Platinum one of the best DVD Cloner and DVD ripper programs in the market. With embedded advanced decryption technology, the program is able to copy or rip the latest movie DVDs.
Four clone modes are provided for users who need to copy DVD to blank disc and DVD folder. You can transfer all the data from the original disc to a blank one in Full disc clone mode. In 1:1 clone mode you will make an exactly same copy as the original one. If you do not want to copy previews, Main movie Clone mode is the best choice. The DVD copy program gives you full control of the output DVDs. You can even remove the unwanted chapters in Customize clone mode. It is worth noting that Any DVD Cloner Platinum supports erasing written DVD-RW or DVD+RW independently. This feature can also be found on "DVD Clone" panel.
It is definitely not the only feature of Any DVD Cloner Platinum. As a professional DVD ripper tool, it is also able to rip DVD to videos in multiple formats. For people who wants to watch DVD movies on portable devices like their phones or tablets, the program provides great convenience. Users can choose their devices directly in the output profile and click "Start" button. It converts a 90 minutes film in 20-30 minutes in general.
Any DVD Cloner Platinum has been providing professional service to million uses.
For more information, please visit: http://dvdsmith.com/any-dvd-cloner-platinum.html
About DVDSmith Inc.
DVDSmith Inc. is a multimedia software company that develops and markets DVD/video tools and audio converter programs with a history of 8 years. It has established good cooperation relationship with other companies and download websites.
Copyright © 2005-2022 DVDSmith Inc., All Rights Reserved.