All Products
About DVDSmith
Expert Recommend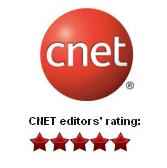 Popular Topics
Easy to copy / clone / rip / DVD with DVDSmith DVD Cloner software
Numbers of DVDs are released every year. DVDSmith DVD Cloner software can decrypt / copy / clone / rip almost all copy protected DVD movies with high quality in flexible ways. Below is a short list for some popular DVDs that DVD Cloner software can decrypt / burn / rip successfully. All DVD cloner software would be upgraded from time to time to work with more newly released DVD movies. Welcome to contact us by support [at] dvdsmith.com (replace [at] as @ before sending message) if you find any DVD that can not be copied by DVD cloner software.
Below is a short list of some popular DVD movies that should not forget or miss.
| Title | Year | Synopsis | Genre | Starring | Director |
| --- | --- | --- | --- | --- | --- |
| Brokeback Mountain | 2005 | A ranch hand and a rodeo cowboy, meet in the summer of 1963 and unexpectedly forge a romantic and lifelong connection. The complications, joys and heartbreak they experience provide a testament to the endurance and power of love. | Drama, Romance | Heath Ledger, Jake Gyllenhaal | Ang Lee |
| Bangkok Dangerous | 2008 | A hitman who's in Bangkok to pull off a series of jobs violates his personal code when he falls for a local woman and bonds with his errand boy. | Action/Adventure | Nicolas Cage, Charlie Yeung | Danny Pang, Oxide Pang Chun |
| See No Evil | 2006 | A group of delinquents are sent to clean the Blackwell Hotel. Little do they know reclusive psychopath Jacob Goodnight (Jacobs) has holed away in the... | Action/Horror | Kane, Christina Vidal | Gregory Dark |
| Cars | 2006 | A hot-shot race-car named Lightning McQueen gets waylaid in Radiator Springs, where he finds the true meaning of friendship and family. | Animation/Comedy | Owen Wilson, Bonnie Hunt | John Lasseter, Joe Ranft |
| The Proposal | 2009 | A pushy boss forces her young assistant to marry her in order to keep her Visa status in the U.S. and avoid deportation to Canada. | Romance/Comedy | Sandra Bullock, Ryan Reynolds | Anne Fletcher |
| Wall-E | 2008 | In the distant future, a small waste collecting robot inadvertently embarks on a space journey that will ultimately decide the fate of mankind. | Anamiation/Adventure | Ben Burtt, Elissa Knight, Jeff Garlin | Andrew Stanton |
| Sleeping Beauty | 2011 | A haunting portrait of Lucy, a young university student drawn into a mysterious hidden world of unspoken desires. | Drama | Emily Browning, Rachael Blake, Ewen Leslie | Julia Leigh |
| Disaster Movie | 2008 | Over the course of one evening, an unsuspecting group of twenty-somethings find themselves bombarded by a series of natural disasters and catastrophic events. | Comedy | Carmen Electra | Jason Friedberg, Aaron Seltzer |
| The Dark Knight | 2008 | Batman, Gordon and Harvey Dent are forced to deal with the chaos unleashed by a terrorist mastermind known only as the Joker, as he drives each of them... | Action/Crime | Christian Bale, Heath Ledger | Christopher Nolan |
| Harold and Kumar Escape from Guantanamo Bay | 2008 | Follows the cross-country adventures of the pot-smoking duo as they try to outrun authorities who suspect them of being terrorists when they try to sneak... | Adventure/Comedy | John Cho, Kal Penn | Jon Hurwitz, Hayden Schlossberg |
| Live Free or Die Hard | 2007 | John McClane takes on an Internet-based terrorist organization who is systematically shutting down the United States. | Action/Crime | Bruce Willis, Justin Long, Timothy Olyphant | Len Wiseman |
| Bolt | 2008 | The canine star of a fictional sci-fi/action show that believes his powers are real embarks on a cross country trek to save his co-star from a threat... | Animation/Comedy | John Travolta, Miley Cyrus | Byron Howard, Chris Williams |
| Transformers: Revenge of the Fallen | 2009 | Sam Witwicky leaves the Autobots behind for a normal life. But when his mind is filled with cryptic symbols, the Decepticons target him and he is dragged... | Action/Adventure | Shia LaBeouf, Megan Fox | Michael Bay |
| Twilight | 2008 | A teenage girl risks everything when she falls in love with a vampire. | Drama/Romance | Kristen Stewart, Robert Pattinson | Catherine Hardwicke |
| Up | 2009 | By tying thousands of balloon to his home, 78-year-old Carl Fredricksen sets out to fulfill his lifelong dream to see the wilds of South America. Right... | Animation/Adventure | Edward Asner, Jordan Nagai | Pete Docter, Bob Peterson |
| Outlander | 2009 | During the reign of the Vikings, Kainan, a man from a far-off world, crash lands on Earth, bringing with him an alien predator known as the Moorwen.... | Action/Adventure | Jim Caviezel, Sophia Myles | Howard McCain |
| Inglourious Basterds | 2009 | In Nazi-occupied France during World War II, a group of Jewish-American soldiers known as "The Basterds" are chosen specifically to spread fear throughout... | Drama/Adventure/War | Brad Pitt, Diane Kruger, Eli Roth | Quentin Tarantino |
| G.I. Joe: The Rise of Cobra | 2009 | An elite military unit comprised of special operatives known as G.I. Joe, operating out of The Pit, takes on an evil organization led by a notorious... | Action/Adventure | Dennis Quaid, Channing Tatum | Stephen Sommers |
| District 9 | 2009 | An extraterrestrial race forced to live in slum-like conditions on Earth suddenly finds a kindred spirit in a government agent who is exposed to their... | Action/Adventure | Sharlto Copley, David James | Neill Blomkamp |
| The Hangover | 2009 | A Las Vegas-set comedy centered around three groomsmen who lose their about-to-be-wed buddy during their drunken misadventures, then must retrace their... | Comedy/Crime | Zach Galifianakis, Bradley Cooper | Todd Phillips |
| Up in the Air | 2009 | With a job that has him traveling around the country firing people, Ryan Bingham leads an empty life out of a suitcase, until his company does the unexpected... | Comedy/Drama/Romance | George Clooney, Vera Farmiga | Jason Reitman |
| You Don't Mess With the Zohan | 2008 | An Israeli Special Forces Soldier fakes his death so he can re-emerge in New York City as a hair stylist. | Comedy/Action | Adam Sandler, John Turturro | Dennis Dugan |
| Old Dogs | 2009 | Two friends and business partners find their lives turned upside down when strange circumstances lead to them being placed in the care of 7-year-old twins. | Comedy/Family | Robin Williams, John Travolta, Seth Green | Walt Becker |
| Brothers | 2009 | A young man comforts his older brother's wife and children after he goes missing in Afghanistan. | Drama/Thriller/War | Jake Gyllenhaal, Natalie Portman | Jim Sheridan |
| New Moon | 2009 | Edward leaves Bella after an attack that nearly claimed her life, and in her depression she falls into yet another paranormal relationship- this time... | Drama/Romance | Kristen Stewart, Robert Pattinson | Chris Weitz |
| Rush Hour 3 | 2007 | After an attempted assassination on Ambassador Han, Lee and Carter head to Paris to protect a French woman with knowledge of the Triads' secret leaders. | Comedy/Action | Jackie Chan, Chris Tucker, Max von Sydow | Brett Ratner |
| Valentine's Day | 2010 | Intertwining couples and singles in Los Angeles break-up and make-up based on the pressures and expectations of Valentine's Day. | Comedy/Romance | Julia Roberts, Jamie Foxx | Garry Marshall |
| Independence day | 1996 | The aliens are coming and their goal is to invade and destroy. Fighting superior technology, Man's best weapon is the will to survive. | Action/Adventure | Will Smith, Bill Pullman, Jeff Goldblum | Roland Emmerich |
| Daybreakers | 2009 | In the year 2019, a plague has transformed most every human into vampires. Faced with a dwindling blood supply, the fractured dominant race plots their... | Action/Horror | Ethan Hawke | Michael Spierig, Peter Spierig |
| Shutter Island | 2010 | Drama set in 1954, U.S. Marshal Teddy Daniels is investigating the disappearance of a murderess who escaped from a hospital for the criminally insane... | Drama/Mistery | Leonardo DiCaprio, Emily Mortimer | Martin Scorsese |
| Toy story 3 | 2010 | The toys are mistakenly delivered to a day-care center instead of the attic right before Andy leaves for college, and it's up to Woody to convince the... | Aniamation/Adventure | Tom Hanks, Tim Allen, Joan Cusack | Lee Unkrich |
| The last airbender | 2010 | The story follows the adventures of Aang, a young successor to a long line of Avatars, who must put his childhood ways aside and stop the Fire Nation... | Action/Adventure | Noah Ringer, Nicola Peltz | M. Night Shyamalan |
| Salt | 2010 | A CIA agent goes on the run after a defector accuses her of being a Russian spy. | Action/Crime | Angelina Jolie, Liev Schreiber | Phillip Noyce |
| Inception | 2010 | In a world where technology exists to enter the human mind through dream invasion, a highly skilled thief is given a final chance at redemption which... | Action/Crime | Leonardo DiCaprio. | Christopher Nolan |
| Shrek Forever After | 2010 | Rumpelstiltskin tricks a mid-life crisis burdened Shrek into allowing himself to be erased from existence and cast in a dark alternate timeline where... | Animation/Adventure | Mike Myers, Cameron Diaz, Eddie Murphy | Mike Mitchell |
| Despicable Me | 2010 | When a criminal mastermind uses a trio of orphan girls as pawns for a grand scheme, he finds their love is profoundly changing him for the better. | Animation/Comedy/Family | Steve Carell, Jason Segel | Pierre Coffin, Chris Renaud |
| The Karate Kid | 2010 | Work causes a single mother to move to China with her young son; in his new home, the boy embraces kung fu, taught to him by a master. | Drama/Action | Jackie Chan, Jaden Smith, Taraji P. Henson | Harald Zwart |
| The Princess and the Frog | 2009 | A fairy tale set in Jazz Age-era New Orleans and centered on a young girl named Tiana and her fateful kiss with a frog prince who desperately wants to... | Animation/Family | Anika Noni Rose | Ron Clements, John Musker |
| Killers | 2010 | A vacationing woman meets her ideal man, leading to a swift marriage. Back at home, however, their idyllic life is upset when they discover their neighbors... | Action/Comedy | Katherine Heigl, Ashton Kutcher | Robert Luketic |
| Star trek | 2010 | A chronicle of the early days of James T. Kirk and his fellow USS Enterprise crew members. | Action/Adventure | Chris Pine, Zachary Quinto, Simon Pegg | J.J. Abrams |
| The Gift | 2000 | A woman with extrasensory perception is asked to help find a young woman who has disappeared. | Drama/Horror | Cate Blanchett, Katie Holmes, Keanu Reeves | Sam Raimi |
| Hall Pass | 2011 | Rick and Fred, two husbands who are having difficulty in their marriages, are given a Hall Pass by their wives: for one week, they can do whatever they want. | Comedy | Owen Wilson | Bobby Farrelly, Peter Farrelly |
| The Bourne Ultimatum | 2007 | Jason Bourne dodges a ruthless CIA official and his agents from a new assassination program while searching for the origins of his life as a trained killer. | Action/Mistery | Matt Damon, Édgar Ramírez | Paul Greengrass |
| RAMBO | 2008 | In Thailand, John Rambo joins a group of mercenaries to venture into war-torn Burma, and rescue a group of Christian aid workers who were kidnapped by... | Action/Thriller | Sylvester Stallone, Julie Benz | Sylvester Stallone |
| Chicken Little | 2005 | After ruining his reputation with the town, a courageous chicken must come to the rescue of his fellow citizens when aliens start an invasion. | Animation/Adventure | Zach Braff, Joan Cusack, Garry Marshall | Mark Dindal |
| Rocky Balboa | 2006 | Rocky Balboa comes out of retirement to step into the ring for the last time and face the heavyweight champ Mason 'The Line' Dixon. | Action | Sylvester Stallone, Antonio Tarver | Sylvester Stallone |
| No Country for Old Men | 2007 | Violence and mayhem ensue after a hunter stumbles upon some dead bodies, a stash of heroin and more than $2 million in cash near the Rio Grande. | Crime/Drama | Tommy Lee Jones | Ethan Coen, Joel Coen |
| Broken Trail | 2006 | Set in 1898, Print Ritter and his estranged nephew Tom Harte become the reluctant guardians of five abused and abandoned Chinese girls... | Crime/Drama | Greta Scacchi, Caroline Chan, Robert Duvall | Walter Hill |
| The Lion King | 1998 | Tricked into thinking he killed his father, a guilt ridden lion cub flees into exile and abandons his identity as the future King. | Animation/Adventure | Roger Allers, Rob Minkoff | Walter Hill |
| Transformers: Dark of the Moon | 2011 | The Autobots learn of a Cybertronian spacecraft hidden on the Moon, and race against the Decepticons to reach it and to learn its secrets. | Action/Adventure | Shia LaBeouf, Rosie Huntington-Whiteley | Michael Bay |
| Pirates of the Caribbean: On Stranger Tides | 2011 | Jack Sparrow and Barbossa embark on a quest to find the elusive fountain of youth, only to discover that Blackbeard and his daughter are after it too. | Action/Adventure | Johnny Depp, Penélope Cruz | Rob Marshall |
| Thor | 2011 | The powerful but arrogant warrior Thor is cast out of the fantastic realm of Asgard and sent to live amongst humans on Earth, where he soon becomes one... | Action/Adventure | Chris Hemsworth, Anthony Hopkins | Kenneth Branagh |
| Luciano Pavarotti: Life in Seven Arias | 2008 | The extraordinary documentary from the BBC tells the story of Luciano Pavarotti's remarkable career through the eyes of some of his colleagues and the arias that made him famous... | Classical | Luciano Pavarotti | Luciano Pavarotti |
Copyright © 2005-2022 DVDSmith Inc., All Rights Reserved.