All Products
About DVDSmith
Expert Recommend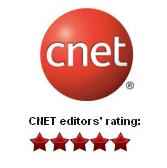 DVDSmith Inc. released a patch for Any DVD Cloner Platinum
January 6th, 2013 - DVDSmith Inc. released a patch version on January 6th, 2014 to resolve the problem that Any DVD Cloner Platinum version 1.2.7 fails to convert DVDs to videos on Windows XP operating system.  Also, the new version will preserve the registration information even it is registered without admin rights.
A couple of days ago, DVDSmith support team received an email from one of their registered users reporting that Any DVD Cloner Platinum version 1.2.7 cannot rip any DVDs, including the ones that have been successfully ripped before the program was upgraded to version 1.2.7.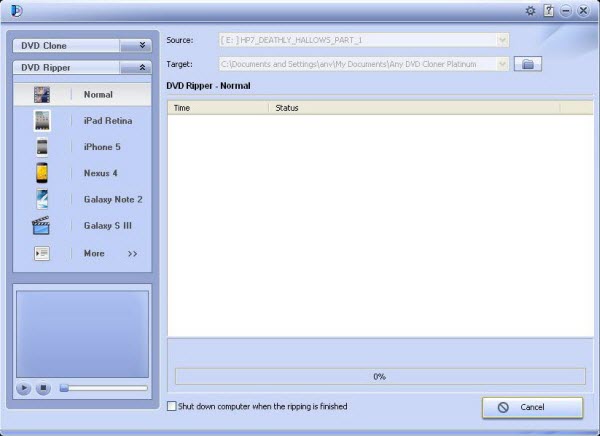 DVDSmith Inc. attached great importance to this email and took prompt measures to resolve the problem. The company immediately tested the problem at their end and their development team played an important role in fixing the problem. Thanks to the quick response, version 1.2.8 was released a couple of days later to eliminate the inconvenience for Windows XP users.
It is annoying that if users do not register the program with admin account, they have to register it every time when they open the program. The other important update in this new version is that when Any DVD Cloner Platinum is registered as a standard user or a guest user, the registration information will be preserved in the program and users do not have to register it every time when open the program or switch users. As the registration parameters have been adjusted, registered users may have to input their registration information again after upgrading to the new version. Users can activate the program to full version once for all.
In the demo, Any DVD Cloner Platinum 1.2.8 works quite well on Windows operating system. DVDSmith Inc. always puts their customers in the first place and pays close attention to customer's experience. The company is planning on some additional features and services in the near future which should provide even more of a benefit for consumers.
About Any DVD Cloner Platinum
Any DVD Cloner Platinum is one of the best DVD Cloner and DVD ripper programs in the market. Embedded with advanced decryption technology, the program is able to backup encrypted movie DVDs and convert them to video files in multi-formats.
For more information, please visit: https://www.dvdsmith.com/any-dvd-cloner-platinum.html
About DVDSmith Inc.
DVDSmith Inc. is a multimedia software company that develops and markets DVD tools with a history of 8 years. It has established good cooperation relationship with other companies and download websites.
Copyright © 2005-2023 DVDSmith Inc., All Rights Reserved.