All Products
About DVDSmith
Expert Recommend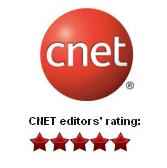 Popular Topics
Articles & Guides
Convert DVD folder on hard drive with Any DVD Converter Pro.
With DVD Smith Movie Backup for Mac, you can copy DVD movie with 1:1 ratio with the same quality of source DVD. You can play your copied DVD on your Mac with any free player, such as VLC player. This backup solution avoids the inevitable risk of getting your originals of your DVD movie discs scratched or damaged. You get disc protection with no loss of playback quality.
How to convert DVD folder to video and play it on hard device?
If you want to convert DVD folder on your Mac, and then play it on your hard device, such as iPod, iPhone, PSP and so forth, please refer to the following steps.
1. Copy DVD movie as DVD folder on Mac with DVD Smith Movie Backup for Mac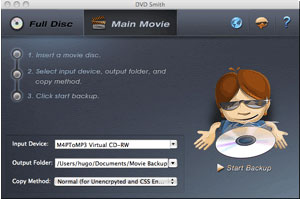 2. Download Any DVD Converter for Mac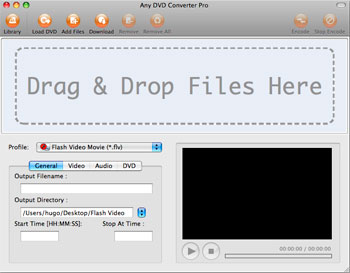 3. Click Add Files to load DVD folder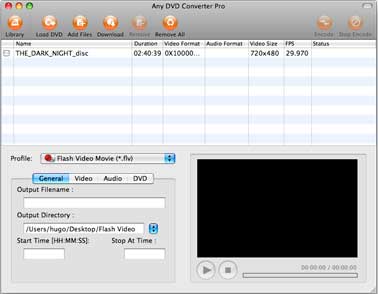 4. Choose any format you want to convert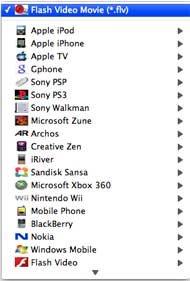 5. Click Encode to convert DVD folder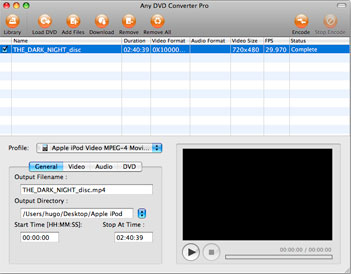 Copyright © 2005-2022 DVDSmith Inc., All Rights Reserved.