All Products
About DVDSmith
Expert Recommend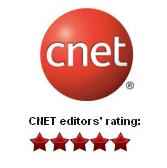 Popular Topics
Articles & Guides
How to play DVD folder on Mac
With DVD Smith Movie Backup for Mac, you can copy DVD movie with 1:1 ratio with the same quality of source DVD. You can play your copied DVD on your Mac with any free player, such as VLC player. This backup solution avoids the inevitable risk of getting your originals of your DVD movie discs scratched or damaged. You get disc protection with no loss of playback quality.
If you need to copy movie DVD to DVD disc, please use Any DVD Cloner. It's an easy-to-use and powerful DVD copying tool!
How to play DVD folder on Mac with DVD player?
DVD Player on Mac is a powerful player, with it you can get the same controls you'd find on a DVD player remote control, including standard playback controls, navigational buttons, volume, chapter skip, menu, slow motion, subtitles, audio, camera angle, and more. You can also choose to view a movie in one of three window sizes, or view it in full screen. Here's how to use DVD Player to access and play content on a DVD movie disc.
You can refer to the following tutorial to know how to play DVD folder with DVD player on Mac.
1. Open DVD player on Mac, choose File > Open DVD Media...
2. Choose DVD folder name on Mac
3. Click Play button on DVD Player to enjoy DVD movie
Copyright © 2005-2022 DVDSmith Inc., All Rights Reserved.