All Products
About DVDSmith
Expert Recommend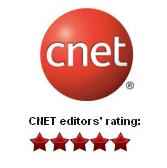 Popular Topics
Articles & Guides
How to remove DVD region code
Regional codes are entirely optional for the maker of a disc. Discs without region locks will play on any player in any country. It's not an encryption system, it's just one byte of information on the disc that the player checks. Some studios originally announced that only their new releases would have regional codes, but so far almost all Hollywood releases play in only one region. Region codes are a permanent part of the disc, they won't "unlock" after a period of time. Region codes don't apply to DVD-Audio, DVD-ROM, or recordable DVD (see below for more detail).
Seven regions (also called locales or zones) have been defined, and each one is assigned a number. Players and discs are often identified by their region number superimposed on a world globe. If a disc plays in more than one region it will have more than one number on the globe.
* 1: U.S., Canada, U.S. Territories
* 2: Japan, Europe, South Africa, and Middle East (including Egypt)
* 3: Southeast Asia and East Asia (including Hong Kong)
* 4: Australia, New Zealand, Pacific Islands, Central America, Mexico, South America, and the Caribbean
* 5: Eastern Europe (Former Soviet Union), Indian subcontinent, Africa, North Korea, and Mongolia
* 6: China
* 7: Reserved
* 8: Special international venues (airplanes, cruise ships, etc.)
Technically there is no such thing as a region zero disc or a region zero player. There is such thing as an all-region disc. There are also all-region players. Some players can be "hacked" using special command sequences from the remote control to switch regions or play all regions. Some players can be physically modified ("chipped") to play discs regardless of the regional codes on the disc. This usually voids the warranty, but is not illegal in most countries (since the only thing that requires player manufacturers to region-code their players is the CSS license;). Many retailers, especially outside North America, sell players that have already been modified for multiple regions, or in some cases they simply provide instructions on how to access the "secret" region change features already built into the player. As an interesting side note, on Feb. 7, 2001, NASA sent two multiregion DVD players to the International Space Station.
In addition to region codes, there are also differences in discs for NTSC and PAL TV systems. NTSC is the analog television system that was used in most of the Americas, Japan, South Korea, Taiwan, Burma, and some Pacific island nations and territories (see map). NTSC is also the name of the U.S. standardization body that adopted the NTSC broadcast standard. PAL is an analogue television encoding system used in broadcast television systems in large parts of the world. Other common analogue television systems are SECAM and NTSC.
How to bypass region code from DVD, make DVD Region free, play the protected DVD on windows
As Many DVD comes with region code to protect dvd content from playing in any other device or DVD drive as well as copy protection. so if you want to making the DVD region free, watch and copy multi region-coded DVD on any DVD player and any DVD player software, backup protected DVD to computer and convert DVD Movie to play on iPod iPhone PSP, and other portable players, you have to remove DVD region code.
DVDSmith Movie Backup is a slimmed-down free version of the more full-featured Any DVD Cloner. After you copy the DVD to computer hard drive, you can use other burning software like Nero, Roxio, etc. to burn the backup folder to a blank DVD disc. Or, just download Any DVD Cloner, and it can do all for you without sparing any efforts!
To enjoy the DVD movie on iPod, PSP and Zune, Mobile phones, Archos, Creative Zen, and many other popular portable devices, simply download and install Any DVD Converter to convert the DVDSmith backup folder to various of formats that are supported by your portable players.
Features of DVDSmith Movie Backup
-- IT IS FREEWARE to copy DVD to hard drive!
-- Support Copy-Protected DVDs, Copies all Region Code DVDs even with anti-piracy encryption.
-- Perfect Video & Audio Quality - like the original!
-- High speed and quality. Copy your DVD movie in a very short time.
-- Support both NTSC & PAL DVD movies.
-- Make high quality backup copies of your favorite DVD movies.
-- Copy full disc or main movie to hard drive as you like!
-- Very easy to use for everyone - Just click and Backup.
With DVDSmith Movie Backup, you own the most efficient way to create backup copies of your DVD movie collection. These working copies allow you to play your DVDs on your computer hard disk without the need of any DVD players. This backup solution avoids the inevitable risk of getting your originals of your DVD movie discs scratched or damaged. You get disc protection with no loss of playback quality.
DVDSmith Movie Backup is DVD Decrypter and DVD copying software to copy entire DVD movie to hard disk, and removes all region codes and DVD protections (CSS, RC, RCE, APS, UOPs and Sony ARccOS) while copying. With DVDSmith Movie Backup, you can rip an entire DVD -- the full disc, all of the audio tracks, menus and special features -- or just the main movie only, to your hard disk with just a few clicks!
Further Reading: Bypass DRM from Apple Music and Spotify Music

If you would like to remove DRM protection from Apple Music and convert them to common audio files, such as MP3, AAC, WAV or FLAC, you need the help from Apple Music converter. No matter you want to convert DRM-ed iTunes music or Apple Music, audiobooks, Apple Music converter could do them all with 20X fast speed, keeping lossless quality, retaining ID tags. Read more >>

Looking for a Spotify Music DRM Removal that could help you download Spotify music for free, then you should not miss this Spotify Music Converter. Spotify Music Converter perfectly helps you convert DRM-ed Spotify music to plain MP3, AAC, FLAC or WAV. In this way, users can get rid of the restriction of DRM, enjoy the Spotify music on any of your device offline, such as MP3 Player, car players, iPhone. Read more >>
Copyright © 2005-2022 DVDSmith Inc., All Rights Reserved.