All Products
About DVDSmith
Expert Recommend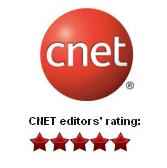 Popular Topics
How to Remove Sony Arccos Protection
Despite being promoted as "fully compatible with available DVD players and drives," reports continue to filter in about DVDs with ARccOS that refuse to play on standard players from Toshiba, LG, Pioneer, Sony, Harman Kardon DVD101, Microsoft Xbox and others. The culprit is titles that utilize Sony's ARccOS copy protection scheme, such as Disney's "Pirates of the Caribbean: Dead Man's Chest," The Weinstein Company's "Lucky Number Slevin," and Sony's "Casino Royale," "The Holiday," and "Stranger Than Fiction." ARccOS artificially scrambles sectors on the disc in an attempt to keep users from ripping the disc to a drive. Many older (or less sophisticated) players simply skip these corrupted areas as unreadable and continue on. Computers -- and unfortunately, some newer players -- try to perform error correction on these areas and fail playback.
Don't feel frustrated if your Sony DVDs cannot play on your machines, simply downloaded this dvd copy freeware - DVDSmith Movie Backup, to bypass the protection and make copies without the "defect."
Remove Sony ARccOS from Disney Animation DVD
Do you like Disney animations? I believe, most people will say yes. But Disney DVD movie disc will be scratched or damaged in watching from time to time. Copy Disney DVD movie to your hard drive or blank DVD disc is a good idea.
DVDSmith Movie Backup supports Disney DVD to hard drive copying. It also supports other latest protected DVD copy, like Sony Arccos DVD, CSS-encrypted DVD. Here, we will show you how to copy a Disney DVD, such as Bolt, to hard drive in details.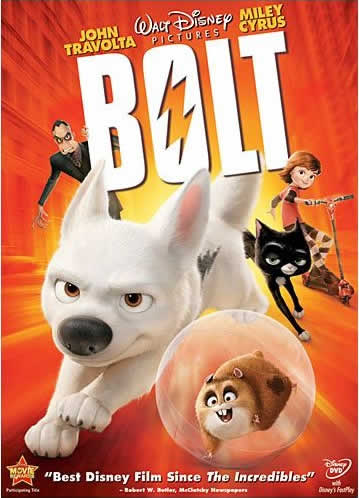 Backup Bolt DVD to Hard Drive
DVDSmith Movie Backupis a FREE DVD decrypter and free DVD copying software for Windows XP and Vista to copy protected DVD movie to hard disk, and removes all the protections (CSS, RC, RCE, APS, UOPs and Sony ARccOS) while copying. With DVDSmith Movie Backup you can decrypt and make clones of your favorite DVD movies to computer hard drive with only several mouse clicks!
Step 1: Run DVDSmith, and insert Bolt DVD movie into your DVD ROM drive, and the logo of your DVD drive will be changed into a disc shape with disc name.
Step 2: Choose backup mode:
Full Disc: this will backup all contents from the DVD, including main movie, bonus features, and maybe some other extra video clips.
Main Movie: this will only backup the main movie from the DVD, excluding bonus features or other extra video clips.
Step 3. Select source disk location in Source Disc drag-down option.
Step 4. Select output folder path.
Step 5. Start backup Bolt DVD movie to hard drive.
Copy Bolt DVD Backup Folder to Blank Disc
After copying Bolt DVD to hard drive as DVD folder with DVDSmith Movie Backup, Sony ARccOS protection has been removed, you can then play the backup folder on any media player. If you want to make a new copy of Bolt movie for playing on any DVD player, Any DVD Cloner will be able to do the job for you!
Step 1. Launch Any DVD Cloner, and insert a black DVD disk into DVD burner, and click Burn to DVD button.
Step 2: In the Burn to DVD window prompted, click folder icon.
Step 3. In the Browse For Folder window prompted, find Bolt DVD backup folder from your hard drive.
Step 4. Click Burn button in Burn to DVD window to start burning.
Play Bolt Video on iPod, iPhone, PSP, PS3, Apple TV, Zune, Creative Zen, etc.
If you want to enjoy Bolt video on your iPod, iPhone, PSP and other portable devices, Please use Any DVD Converter Professional to rip Bolt DVD or burn Bolt DVD backup folder to the format which is supported by your portable media player. Any DVD Converter Professional is an All-in-One DVD ripper and video converting tool which helps you rip movie from DVD-Video disc to all popular video formats and convert video files between all popular video formats with fast converting speed and excellent video quality!
Step 1. Launch converter and in the program, select your portable device's format from Profile drop down list.
Step 2. Press Open DVD button to add Bolt DVD in the program, or click menu File->Open DVD Folder to load Bolt DVD backup folder, and then press Encode button to convert.
Step 3. Once encoding is finished, go to left panel, click on the device's label. And in the middle window, right click on the converted file and select Open File Location, then you can check this video in the output folder from the hard drive.
Step 5. Import converted videos to your portable devices.
Copyright © 2005-2022 DVDSmith Inc., All Rights Reserved.