All Products
About DVDSmith
Expert Recommend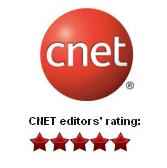 Popular Topics
Articles & Guides
How to rip DVD movies to Nokia Lumia 800
Rip DVD to videos with Any DVD Cloner Platinum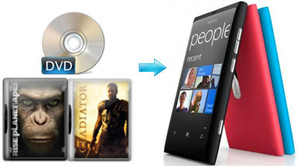 Have a number of DVDs and want to watch it on your Nokia Lumia 800 and how to make it easy and simple? The DVD to Nokia Lumia 800 Ripper – Any DVD Cloner Platinum will help you to solve this issue perfectly. It can easily rip DVD to 5 widely used video formats including: MP4, MKV and M4V with super fast ripping speed and excellent quality. Also it supports almost all popular portable players. The following tutorial will show you how to convert DVD to Nokia Lumia 800 supported video format for playing.
Video formats supported by Nokia Lumia 800 : MP4/H.264/H.263
Ripping your favorite DVD movies to MP4, and transfer it to your Nokia Lumia 800, watch your favorite movies anytime and anywhere as you like!
Click here to know more about MAC DVD to Nokia Lumia 800 Ripper
How to use DVD to Nokia Lumia 800 - rip DVD to Nokia Lumia 800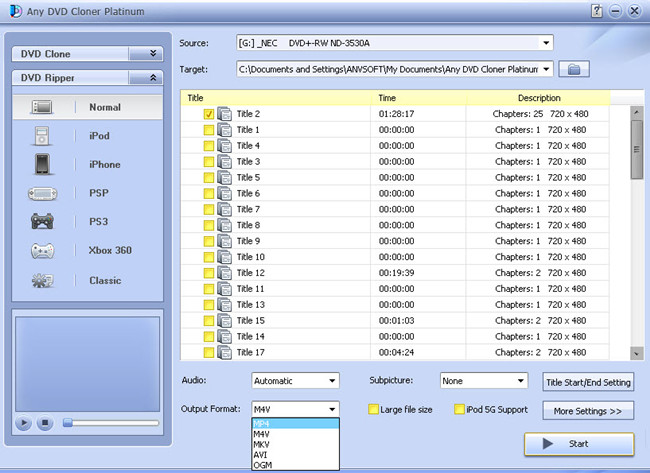 Ripping DVD movies to Nokia Lumia 800 with Any DVD Cloner Platinum only takes a few steps. It is easy from the first time.
Step 1: Insert DVD into DVD burner and launch DVD to Nokia Lumia 800 Ripper, DVD to Nokia Lumia 800 Riper can recognize the your DVD burner path automatcailly, then click "Open DVD" button to load the DVD stucture.
Step 2: Go to "DVD Ripper":
Select "Classic" mode so MP4 could be selected as the output format, which is supported by Nokia Lumia 800.
Step 3: Click "More Settings" button to customize video and audio parameters.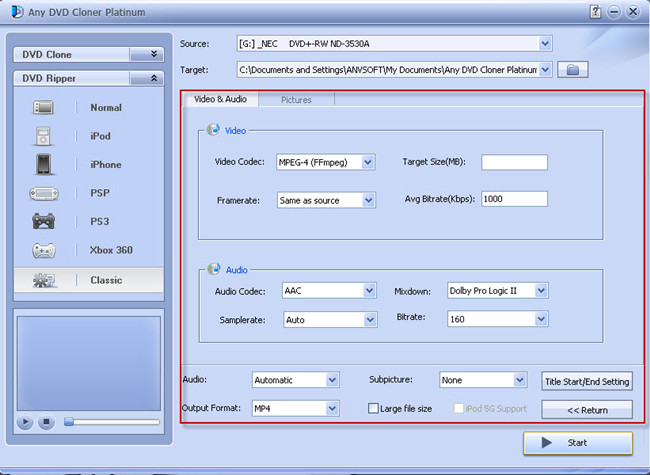 Step 4: Retun to DVD Ripper interface, and confirm MP4 is selected in "Output Format"
Note: MKV, MP4 and M4V also can be selected for playback on other portable players.
Step 5: Click "Start" to begin the ripping process.
Step 6: Transfer the MP4 video file to Nokia Lumia 800 and enjoy the movie!
Popular topics you may be interested in ...
How to rip DVD to various video formats - Any DVD Converter
How to clone Super 8 to blank DVD disc - Any DVD Cloner
How to backup DVD movies on hard drive for free - DVDSmith Movie Backup Freeware
Copyright © 2005-2022 DVDSmith Inc., All Rights Reserved.