About DVDSmith
Expert Recommend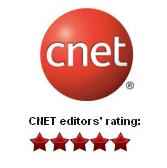 Popular Topics
A Full Review of Elysium and Tutorials on Copying DVD Movie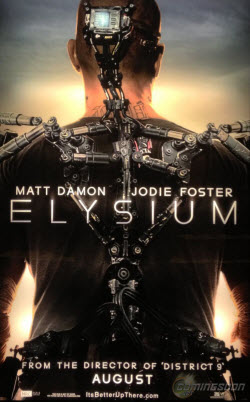 Well, have you ever imagined the future life? I mean tens or hundreds years later? In the movie Elysium derected by Neill Blomkamp, who has also derected District 9 in 2009, the story was settled in the year of 2154.
Introduction
In the year 2154, two classes of people exist: the very wealthy, who live on a pristine man-made space station called Elysium, and the rest, who live on an overpopulated, ruined planet. The people of Earth are desperate to escape the crime and poverty that is now rampant throughout the land. The only man with the chance to bring equality to these worlds is Max (Matt Damon), an ordinary guy in desperate need to get to Elysium. With his life hanging in the balance, he reluctantly takes on a dangerous mission – one that pits him against Elysium's Secretary Delacourt (Jodie Foster), a seemingly stern businesswoman who wants nothing more than to keep the populations of Earth and Elysium separate, and her hard-line forces – but if he succeeds, he could save not only his own life, but millions of people on Earth as well.
It seems that Elysium and District 9 share the same theme, that is, the fierce struggle between two distinct classes. The difference is that District 9 describes the conflicts between humans and aliens while Elysium focus on huamn being themselves, which appears to be much more ambitious.
The movie is rated R for strong bloody violence and language throughout.
Release Date
9 August 2013 (USA). The DVD disc is estimated to be released in December 2013.
Soundtracks
Piano Concerto No. 8 in C minor 'Pathetique' - Adagio Cantabile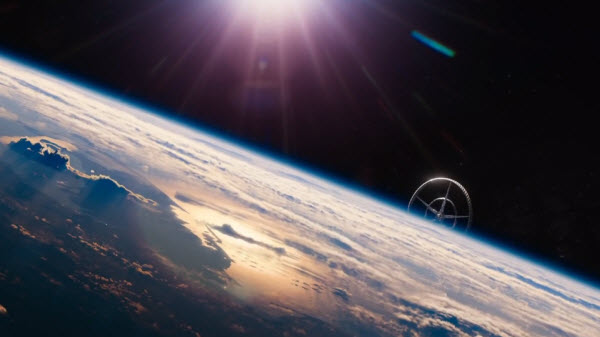 How to rip Elysium to your Hard Drive?
DVDSmith Movie Backup is such a free DVD backup software that can copy movie DVDs to hard drive. You can use this software in combination with Any DVD Cloner to copy DVD to DVD, or rip DVD to popular video formats to play on mobile devices with Any DVD Cloner Platinum, or even edit the DVD folder and make your own movie creatively with Any DVD Converter Ultimate.
Copying Elysium to hard drive is pretty simple. Just a few clicks, you can finish this task without any quality loss. Here with the instructions.
Step 1. Insert Elysium DVD in your DVD drive
Then you can find the DVD on "my computer"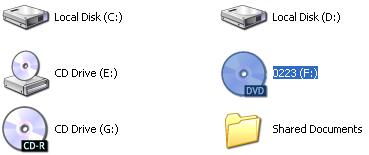 (Note: this disc named 0223 is for illustration only, the disc name will be loaded automatically according to your disc.)
Step 2. Choose copy mode
In the main interface, you can see two different backup modes, one is full disc, the other is main movie


Full disc will backup all contents from the DVD, including main movie, bonus features, and maybe some other extra video clips.
Main movie will only copy the main movie part of DVD.

Step 3. Select source disk location
All DVD drivers will be listed in the drop down list. Select the drive where the movie DVD is inserted.

Step 4. Select output folder path
Choose a disc on computer where there's enough space to put the backup files.

Otherwise, the following prompt will appear:

If the default disc don't have enough space, you can press

button to change output folder with enough free space in the disk.
Step 5. Select Copy Method.
There are three copy methods available of copying DVD to hard drive with DVDSmith Movie Backup. The DVD copy methods are:
Normal: For unencrypted and CSS encrypted DVD.
Lowly Enhanced: less scan times to decrypt DVD.
Highly Enhanced: more scan times to decrypt DVD.
(Usually we can choose the Lowly Enhanced Copy Method.)
Step 6. Start backup
Press "Start Backup" button to start the DVD copying process.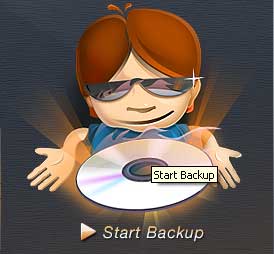 Press "Stop Backup" button to stop the DVD copying process.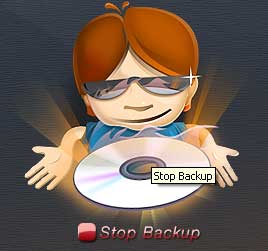 Step 7. Check the Output Folder
Once the backup process is finished, you can find the DVD folder of Elysium on hard drive.
VLC media player (freeware) is recommended to play DVD folder.
Click here to watch the video tutorial.
Copyright © 2005-2022 DVDSmith Inc., All Rights Reserved.