About DVDSmith
Expert Recommend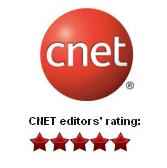 Popular Topics
Reviews, Release, Simple Story Line of Lee Daniels' The Butle
If you are tired of the comedies and science fiction movies in this summer and want to try other types of movies, Lee Daniels' The Butler is strongly recommended. Adapted from the real-life account of Eugene Allen, the movie tells us the story of his 34-year tenure serving as a White House butler.
I know there is no comparison between Lee Daniels' The Butler and Forrest Gump, but I do think the two films have something in common. That is, both of them narrate the story of ordinary people in a large social context. The Butler makes the most important American story of the 20th century personal and electrifying. In its opening weekend, the film debuted at in first place with $25 million.
Introduction
The fictional Cecil Gaines is based on Eugene Allen who worked at the White House during eight presidential terms from 1952 to 1986. He started as a "pantry man," was promoted to butler, and then Maître d'hôtel.
Gaines's position as butler allows him to witness presidential discussion of national civil rights issues, while his son Louis directly participates in many of the struggles. Historical events include the Federal integration of Central High School in Little Rock, Arkansas, the Nashville sit-ins, the Freedom Riders, the assassination of John F. Kennedy, the Voting Rights Act of 1965, the assassination of Martin Luther King, Jr., the Black Panther Party, the Vietnam War, the Nixon Resignation, the Free South Africa Movement, and Barack Obama's 2008 presidential campaign. (Quoted from Wikipedia)
The film is rated PG-13 for some violence and disturbing images, language, sexual material, thematic elements and smoking.
Something Special
It was the last film produced by Laura Ziskin, who died in 2011.

The project started picking up backing in early 2011, when producers Laura Ziskin and Pam Williams approached Sheila Johnson for help in financing the film. After reading Danny Strong's screenplay, Johnson pitched in her own $2.7 million before getting in several African-American investors. However, Ziskin died from cancer in June 2011, this left director Daniels and producing partner Hilary Shor to look for further producers on their own.

This is Oprah Winfrey's first on-screen film role (as Gloria Gaines, Cecil's wife) since Beloved in which she does not play herself.

This is the second time Robin Williams has played a real President from history.

There are 41 credited producers, probably a world record for a single film.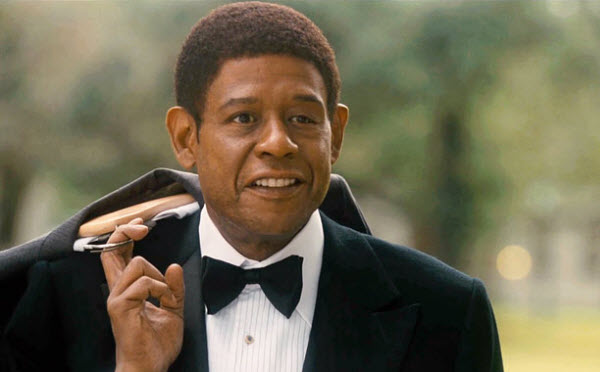 Release Date
The film is released on 16 August 2013.(USA)
Review
Lee Daniels' The Butler received mostly positive reviews from critics, with a 72% "Fresh" rating on the film critic aggregate site Rotten Tomatoes, based on 103 reviews.
I can not start this review without having to acknowledge the mesmerizing performance given off by this cast and especially Oprah Winfrey. I thought Oprah out- did & out-acted every other cast member in this movie. No scene is dull with her in it. Forest Whitaker has been able to capture 200 years of slavery in America in a very emotionally gripping role that will have audiences wondering, cringing, and cheering for him all throughout this movie. Lee Daniels, I have loved him since Precious and this movie just further explains why he is amazing and his portrayal of Cecil Gaines is beautifully done and you will not look away from start to finish. As an American this movie needs to be seen and regardless of race or past this movie will appeal to all audiences and it shows the real uncut harshness and power of the United States without holding back anything from its audience. I have been raving to my friends and family about this movie and I will be seeing it once again tomorrow. You will not regret this movie. Worth every penny! ---- Kyle McGrath

The story line proved to be more than a title,"The Butler" various lessons were shared, i.e. Love for family is so important and the power behind this Butler has proved absolute of a hard man prove of endurance and stability. Mr. Daniels,provided the audience with truth, as I felt a part of this particular Journey of what is to "not" fail when you are against all odds!! ---- Msjagilliam
Any DVD Cloner Platinum - Copy moive DVDs to blank discs / Rip DVDs to all popular video formats.
Copyright © 2005-2022 DVDSmith Inc., All Rights Reserved.