About DVDSmith
Expert Recommend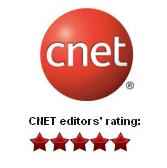 Popular Topics
Review of The World's End and Tutorial on Copying This DVD Movie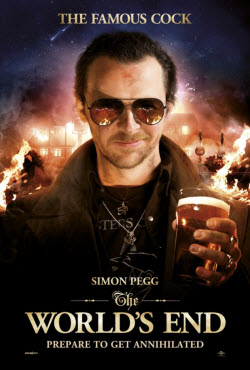 If you have watched the films Shaun of the Dead and Hot Fuzz, then you cannot miss The World's End. As the last chapter of Blood and Ice Cream Trilogy, it has been long awaited by the cult followings.
The World's End is considerably better than the ostensibly similar This Is The End, a super-indulgent American comedy which mistook f-bombs for humour and name-dropping for satire. Edgar Wright's film is indulgent also, but at the service of audience enjoyment, as opposed to the enjoyment of the players. The script is surprisingly dense and intricate, many of its jokes arriving bittersweet. In an era when so many comedies are heavily (and lazily) improvised, it's refreshing to watch a tightly woven story unfold for once.
Introduction
20 years after attempting an epic pub crawl, five childhood friends reunite when one of them becomes hell bent on trying the drinking marathon again. They are convinced to stage an encore by mate Gary King, a 40-year old man trapped at the cigarette end of his teens, who drags his reluctant pals to their home town and once again attempts to reach the fabled pub, The World's End. As they attempt to reconcile the past and present, they realize the real struggle is for the future, not just theirs but humankind's. Reaching The World's End is the least of their worries. (Written by Production)
The movie The World's End is rated R for pervasive language including sexual references.
Something Special
The movie has some scenes saluting to the Chinese Kungfu comedy Drunken Fist starring by Jackie Chan, the famous Chinese actor. The action director of the movie Brad Allen has also been in the movies Drunken Fist 3 and Gorgeous.

The film wrapped on December 21th, 2012. The day happens to be the "end of world" in Mayan legend.
Release Date
The movie is to be released in theatre on 23 August 2013. (USA)
It has already been released in United Kingdom on 19 July 2013.
Reviews
This film was funny all the way through, saw it at the cinema, the whole cinema had some great laugh out loud moments, it was stupid, an insane story line but that's what it was supposed to be. You have to watch this film with the way it was intended, just mental, crazy story lines that make no sense yet with hilarious outcomes. There were a few moments when you may think its going to loose it's funny momentum but then something else happened to keep you laughing. Overall it was hilarious. Simon Pegg is a truly talented actor as are the rest of the cast, u actually feel that team were meant to be together! Watching the film made me wonder why we all didn't choose acting as a profession, they must have had SO much fun making that film. --Kathenshall




The characters of the film are done so well with a great contrast between Simon Pegg who plays a complete immature man-child who totally living in the past, and Nick Frost and the rest of the group playing utter squares. For me Pegg totally steals the film and his character is definitely the most consistently entertaining. The fast paced dialogue is great and at times you really feel for these characters and their situation that quickly escalates to a whole world of weird that you can't just predict even after seeing the trailers. --Marlon Brando II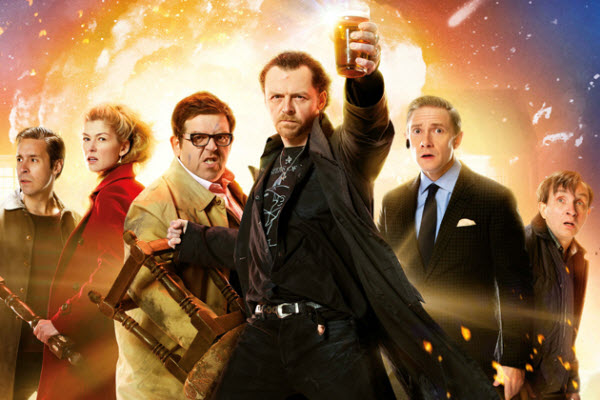 How to copy movie DVD - The World's End?
It is annoying that DVD copy protections like CSS, RC, RCE, APS, UOPs, ARccOs, etc. always prevent you from copying DVD to DVD or hard drive. That is why Any DVD Cloner Platinum comes. There are so many DVD Cloner in the market and it is difficult for laymen to tell them apart. What really makes a DVD Cloner application excellent is that it can rip the DVD discs you want to rip to recognizable file formats for your blank discs or digital devices. Any DVD Cloner Platinum is such a comprehensive DVD Cloner and DVD ripper that it will perfectly cater to your needs.
As a DVD cloner, it provides 4 flexible copying modes to copy, clone or compress DVD to DVD, DVD folder or ISO image with all protections decrypted and removed.
As a DVD ripper, it can rip any DVD to MP4, M4V, AVI, M2TS, HTML5 embedded video, easy to convert encrypted DVDs to videos supported by popular devices like iPod, iPhone, iPad, Xbox 360, Android devices, etc.
• To copy DVD to blank DVD discs
The interface of the program is dead-simple. Insert the movie DVD disc and run the program. It will detect the name of the DVD and analyze its structure automatically. Choose one clone mode you prefer and click start button. After the program finishes copying data to a temporary DVD folder, it would reject the original DVD disc and prompt you to insert a blank one. Just follow the tips and wait for it when writing data on the blank disc. The cloned DVD is of high quality and can be played on both of your PC and DVD Player.
• To rip DVD to your mobile phone, tablets or other popular devices
Let's move to the DVD Ripper panel. Click "More" button you can find that almost all the popular devices and the corresponding support file format are in the list. Find your device and start to rip. The program offers many flexible options to change the screen size, video quality, and picture layout.
Copyright © 2005-2022 DVDSmith Inc., All Rights Reserved.