About DVDSmith
Video Tutorial
Related Articles
The Best Windows 8 Tablets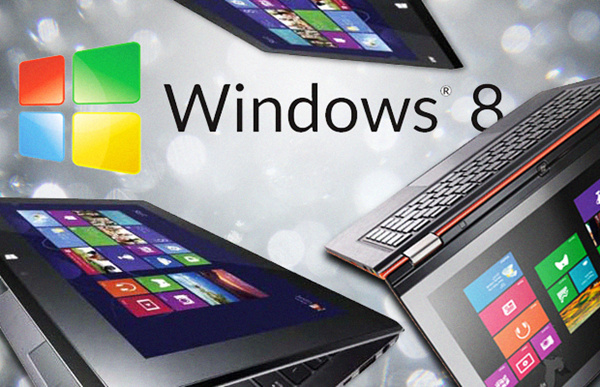 Windows 8 tablets are expected to compete with Apple iPad (iOS) and Google Android devices. And are expected to offer a lot more features optimized for touch operations. Windows 8 is the latest operating system from Microsoft with dual face, which can run on regular PCs as well as touch based tablets.
HP ENVY x2 is a slick-looking detachable tablet laptop with all-day battery life (12-hour battery life), 1366 x 768 pixel touchscreen display, features a 720p webcam, microSD card slot,and a 3.5mm headphone jack, while the keyboard dock provides 2 USB.2.0 ports, and an HDMI connector.
How to convert DVD to HP ENVY x2?
ASUS Transformer Book is a Windows 8 hybrid with a outstanding features: 13-inch, 1080p screen detaches from a well-outfitted keyboard dock. Attached with either i5 or i7 power and 128GB SSD, the tablet packs plenty of power on its own, but the dock adds a 500GB traditional hard drive as well as a full SD card slot, miniDisplay port, and two USB 3.0 ports. Not to mention it also has an estimated battery life of 7 hours. You can use it as a mini laptop but not a tablet with simple entertaining usage.
How to convert DVD to ASUS Transformer Book?
Samsung ATIV Smart PC Pro 700T is a 11.6-inch tablet featuring with a i5 processor with Intel 4000 HD graphics and a keyboard dock with a spacious island-style layout and exemplary tactile feedback. Besides, it works with Samsung's excellent S Note applications, a 128GB SSD, and a full HD 1920 x 1080 resolution screen in an 11-inch tablet-turned-laptop.
Acer Iconia W510 is a 10.1-inch, 1366 x 768-pixel Windows 8 slate works in three modes thanks to a keyboard dock that allows the screen to face away from the keyboard in a special presentation mode. With the dock, the W510 costs $749 and adds double the battery life. Without the dock, the Iconia W510 costs $499 and still includes a 2MP front cam capable of 1080p video, a back-facing 8-MP camera, a Gorilla Glass screen, microHDMI and a microSD card slot.
Lenovo IdeaPad Yoga is very flexible. Its touch screen folds back 360 degrees to full tablet form. This notebook is just 0.67 inches thick and weighs 3.1 pounds. The screen is a bright 400 nits with 1600 x 900-pixel resolution and 10-finger touch support. Like other IdeaPads, it has an Accutype keyboard and will come with an Intel Ivy Bridge CPU and up to a 256GB SSD and 8GB of RAM.
Lenovo ThinkPad Helix is an 11.6-inch tablet, a traditional-style Ultrabook, and a presentation tool--all in one sleek, professional package. Its screen detaches from a ThinkPad keyboard dock and can be reattached facing forward or backward. As a clamshell or presenter's aid, it has an estimated 10-hour battery life, with a i7 processor, 8GB of RAM, and an SSD up to 256GB, expect the Helix to serve well in any of its form factors.
Dell XPS 12 takes the innovative rotating display on the original Inspiron Duo and grows the screen from 10 to 12 inches while offering full HD resolution. Other highlights include a backlit keyboard and a magnesium alloy bezel that enables a slim design. Add in a full-size keyboard and touchpad and you have a head-turning hybrid.
ASUS Vivo Tab offers a host of appealing features, including a keyboard dock, scratch-proof Corning Fit Glass screen and SonicMaster audio technology.The 11.6-inch display supports pen input with 1024 levels of sensitivity, and you get both an 8-MP rear camera and 2-MP front camera. Other features on this 1.48-pound slate include a keyboard dock with its own battery.
Razer Edge Pro is a gaming tablet. It reimagines what the PC experience should be and delivers something that's not just different, but better. That it's made to let you game anywhere just makes it a lot more fun. You should not miss it if you love playing games!
Microsoft Surface Windows 8 Pro is the Windows 8 slate tablet to beat when you need the performance and convenience of a PC in a compact tablet form factor.
More Windows 8 Tablets:
Acer Iconia W700
Asus Vivo Tab RT
Asus VivoTab Smart ME400C
Asus TaiChi
Dell XPS Duo 12
Dell Latitude 10
Lenovo IdeaCentre Horizon Table PC
Lenovo ThinkPad Tablet 2
Microsoft Surface RT
Samsung ATIV Smart PC
Samsung ATIV Smart PC Pro
Sony Vaio Duo 11
Sony Vaio Tap 20
Toshiba Satellite P845
You may be interested in: The Best 10 Tablets of 2013
Copyright © 2005-2022 DVDSmith Inc., All Rights Reserved.