About DVDSmith
Expert Recommend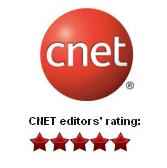 Popular Topics
Top 10 best horror movies
How to copy top 10 best horror movies - The Others with DVD Cloner Platinum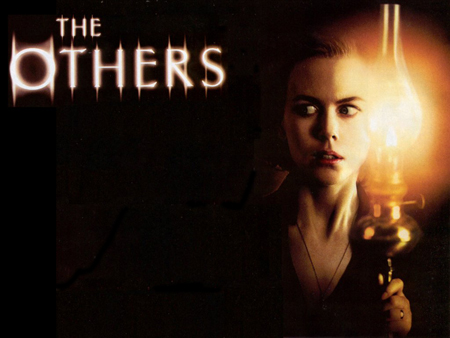 Story line:After the end of the second world war, Grace raised a pair of children alone in an island of England and patiently waited for her husband to come from the war. The two children were afraid of light, and they would become ill when exposed to light, so all the curtain in the home was closed. In such a dark antiquated mention, Grace ushered in three new servants. After the three servants' coming, Grace becomes nearly crazy since the curtain and door were often opened, and piano automatic created sound suddenly, and her daughter also said that she can often see strange man. Grace got in the state of mental stress, she did not understand why strange things often happen, and also don't understand why her husband didn't return.
A strong suspense ran throughout the whole movie from beginning to end, our mind was imprisoned in a big house as this family, and had no idea of what exactly happened until the last moment of ending. This result, seldom people could figure out. After knew the answer, we thought carefully and would find that the director had ingeniously buried foreshadowing from beginning to end, but no one would relates all the details together, and no one' imagination could reach to that extent. By creation, suspense, and atmosphere, this movie total controlled audience's psychology and emotion.
Copy The Others to hard drive or blank DVD within a few clicks
Any DVD Cloner Platinum is a powerful software that can easily remove DVD copy protections and make a backup without quality loss in a few clicks.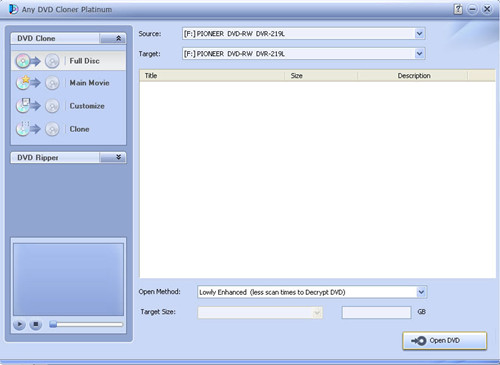 Features of Any DVD Cloner Platinum
* Remove all DVD copy protections
* Copy DVD to DVD folder or ISO Image File, burn DVD to DVD
* Customize DVD Structure to copy or shrink
* Rip and convert DVD to MP4, MKV, M4V
Click here for Any DVD Cloner Platinum Mac - Easy to copy / burn / rip DVD movies on Mac
It only takes a few steps to complete this task. After the set-up procedure of inserting The Others DVD into DVD burner and run Any DVD Cloner Platinum, you can start copying now!
Step 1: Choose Open Method and open DVD

There are are three open method for choice.
It's recommended to use Lowly Enhanced or Highly Enhanced Open Method which may help you to find the exact real main movie title from a list of potential fake titles in some latest DVD movies.
Click

button to launch the others DVD.
Step 2: Select "Target":



ISO Image File: this option will create ISO image file on hard disk;
DVD Folder: this option will backup DVD to local hard disk as folder;
Source DVD drive: if you want to clone The Others to a blank DVD disc with only one DVD burner, select the same as "Source" - to your DVD burner.
Step 3: Click

to start the copying process.
Click here for more detailed video tutorials!
Copyright © 2005-2022 DVDSmith Inc., All Rights Reserved.