Home
>
Top Movies
> The Best Mother's Day Gift --Watching a Meaningful Movie with Mom
About DVDSmith
Expert Recommend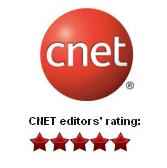 Popular Topics
The Best Mother's Day Gift
--Watching a Meaningful Movie with Mom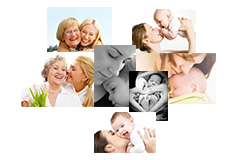 Who packed your lunch, tolerated your music, and quietly looked forward to the day you would be happy on your own? If anyone qualifies as unforgettable, it is Mother. Mother is the sweetest girl in the world.
2014 Mother's Day is coming! Have you come up with any idea about how to spend such a meaningful day with your mom? Fashionable clothes? Beautiful flowers? Maybe spending time with your mother will make her feel happier. It is would be a great idea that watching a special movie with her. Listed below are some classic movies about mother.
Option 1: Mother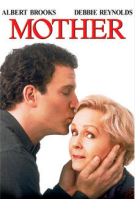 Mother's hero-John Henderson tries to figure out why his best friend is not his mother. John Henderson is a neurotic, self-obsessed writer whose relationships with women have been uniformly disastrous, despite a successful career in a science fiction.
After his second marriage falls apart, middle-aged and single, John decides that he must come to terms with women and he determines that the reason he has bad luck with women is because he has a bad relationship with his mother. So he decides to start with the first significant female relations of his life-his mother, Beatrice. In an attempt to resolve his intimacy issues, he moves in with his mother who is glad to have him. At first, things are awkward and difficult for the two, but soon problems start resolving as they begin to understand each other gradually.
Option 2: Mother and Child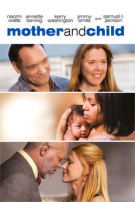 Mother and Child is a drama centered around three women: A 50-year-old woman, the daughter she gave up for adoption 35 years ago, and an African American woman looking to adopt a child of her own. The three women's lives share a commom core: they have all been profoundly affectedly by adoption.
Karen had a baby when she was 14 year-old, gave her up at birth, and has been haunted ever since by daufhter she never knew. Karen's daughter, Elizabeth, grows up to be an adopted child, she is a bright and ambisious lawyer, but a flinty loner in her personal life. She is hired by Paul. They have an affair, and she becomes pregnant. arking with her husband on the adoption odyssey, looking for a baby to become their own.
Option 3: All About My Mother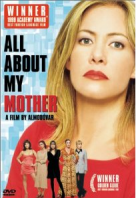 All About My Mother visits themes of female vulnerability and solidarity, but in a new and profoundly mature way. Heroine-Cecilia Roth plays a strong-willed hospital worker-Manuela, whose 18-year-old son's accidental death transforms her life. Reading her son's journals, grief-stricken Manuela realizes that he longed to hear about his father he never knew. Forsaking Madrid for Barcelona, she embarks on a search for the man she left almost 20 years.
Manuela reconnects with an old friend, a pre-op transsexual prostitute named La Agrado, who introduces her to Rosa, a young nun who turns out to be pregnant. Meanwhile, Manuela becomes a personal assistant for Huma Rojo, an actress currently playing Blanche DuBois in a production of A Streetcar Named Desire. All About My Mother traces the delicate web of friendship and loss that binds these women together.
Option 4:The Bad Mother's Handbook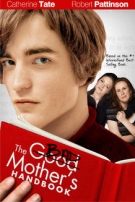 The Bad Mother's Handbook depicts the story of one year in the lives of three women. In this television adaptation of Kate Long's best selling novel, Catherine Tate plays Karen, who is a frustrated woman in her thirties whose whole life and identity are shattered when she discovers a long-kept secret.
Holly Grainger plays Karen's clever and hormonal teenage daughter Charlotte, while Anne Reid appears as Karen's mother, Nan, who is suffering from Alzheimer's. Robert Pattinson is also a supporting character as lovable yet nerdy, Daniel Gale. The movie presents an insight into the life of motherhood and childhood, dwelling on the themes that no two mothers are alike, but that ultimately love is the most important thing of all. All of this talks about true events that sometimes happens in the world.
Why we need to rip above movie DVDs to videos?
Let us see the Feature Comparison Table below for more information.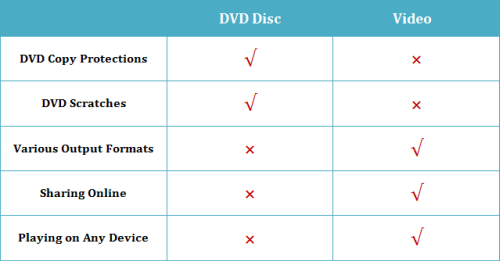 Why choose Any DVD Cloner Platinum to rip movie DVDS to videos?
*Get rid of all annoying DVD copy protections
*4 flexible DVD copying modes
*Burn DVD Folder or ISO File from Hard drive to blank DVD disc
*Rip DVD to popular formats and devices
*Advanced options for DVD copying and DVD ripping
Step 1: Run Any DVD Cloner Platinum, insert a "Mother" movie DVD disc you desired to DVD driver;
Step 2: Go to "DVD Ripper", then choose the output option portable device you have. You can change output video file format in "Output Format";
Step 3: Click "More Settings" button to adjust video & audio parameters, frame size and cropping area;
Step 4: Click "Start" button to rip DVD. After a while, the video file will be generated and saving folder would popup automatically.
Any DVD Cloner Platinum is a combined DVD cloner and DVD ripper. DVD can be copied on hard drive with Any DVD Cloner Platinum easily with super fast speed, or can be burned to blank DVD discs. What's more, Any DVD Cloner Platinum can rip DVD movies to 5 different widely used video formats, which can be played on almost all portable video players like Android tablets, Android phones like Samsung Galaxy S5 or Samsung Galaxy Note 3, iPhone, iPad, Xbox One, .etc.
Sons and daughters, if you are thinking about how to spend 2014 Mother's Day in a meaningful way with your moms, let Any DVD Cloner Platinum help you. Ripping a "mother" movie to video and watch it with your moms in any device you like, iPad, Samsung,Xbox... Anything will do. Have a good Mother's Day with your moms!
Copyright © 2005-2022 DVDSmith Inc., All Rights Reserved.